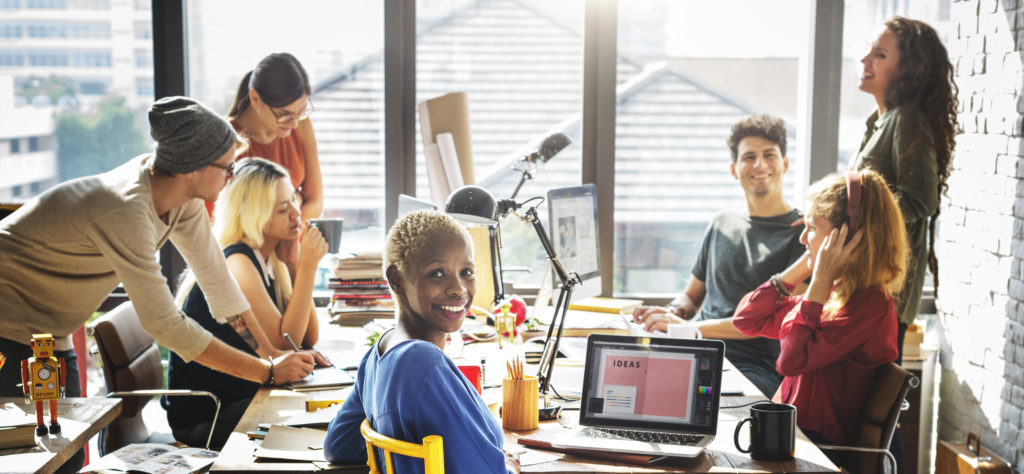 Why do some teams achieve greater success than others? What makes them fly high, while others find themselves to be just a group of individuals working in the same space?
Successful teamwork occurs when the individuals within a group can work both collaboratively and effectively towards a common goal. Working in a high-performing team is not only motivating, it helps to ensure organisational success. Where members share a common purpose, they usually have a strong vision and clearly defined and commonly shared objectives.
Very different personalities make up teams. It is this diversity which can be the catalyst for success. However, developing team cohesiveness is not always straightforward. It takes time and intervention to create a truly effective team in an effective workplace.
Clear Objectives and Roles
Effective teams have agreed aims and objectives to work towards, and every member has a clear understanding of their role and responsibilities. Individuals need to know what their leaders expect of them and the value their role brings to the team is essential to team cohesiveness and success.
Strong Leadership
Effective teams are ones that have complete trust in their leader. Teams need a leader who is available and approachable, who listens and values their input, deals with problems and recognises good work. Strong leaders will engage every member of their team, balancing the need to provide direction with the need to empower their team members.
Ability to Adapt
Effective teams embrace change and see it as a chance to improve and try new things. Committed team members bring real value as they are willing to go above and beyond the job to enhance the efforts of the whole team. Proactive people make a huge difference because they help to increase the creative energy of the team.
Diversity
A cohesive team brings a diversity of thought, experience and skills. Leaders who encourage team diversity are rewarded with new and inventive ways to accomplish a job. Effective teams are willing to try new solutions to existing problems. They are usually more open to new suggestions. A diverse team allows individuals' abilities, knowledge and experience to pool together more effectively.
Communication
Good communication is essential for teams to work effectively. Knowing what is going on and what the future holds, recognising successes and setbacks and having the opportunity to contribute and provide feedback are all part of great communication. Key to communication is listening – ensuring all contributions are heard and valued. This helps to build effective teams and team-working processes.
Collaboration
Effective teams are collaborative, where individuals feel confident to contribute on new ideas and initiatives. When team members feel comfortable and free to express what they really think or feel, they feel empowered and motivated to work together.
Organisation
Effective teams are highly organised with processes in place for their work, systems for planning and methods for measuring progress.
An effective team has a real synergy to it, maximising strengths and bringing out the best in every team member. Collaboration builds trust and this solid foundation provides the resilience and motivation needed in an effective workplace. Where there is open communication, a clear vision to work towards and clearly defined roles, teams can thrive and produce great results.
How to develop your effective team with Holst Professional Development
Holst Professional Development is based on the four elements of an effective workplace: Strong Leadership, Focus on People, Future Looking and Resilient Culture. We do this through a programme of assessments and training.
We help individuals to understand what makes them tick by using McQuaig to give them a strategic self-development plan. Our specialist Effective Teams training gives organisations instantly applicable team development based on the strengths of their people based on the results of the McQuaig Self-Development Survey™.
In addition, the flowprofiler® family of assessments, training and coaching enables teams to understand, and most importantly improve, their emotional and social intelligence, resilience and motivation as individuals and as a group.
The Holst Training Series delivers both soft and practical workplace skills. From business communications to financial literacy to creative thinking. We have a variety of courses in these areas, to ensure that you get the right fit for your team. Contact us to find out how Holst Professional Development will help to create your effective workplace.