You might have caught last week's 'good news story' of Keighley's Trevor Walford. Definitely heart-warming, but also a stark reminder of how an application form or CV-only approach to candidate sifting is deeply flawed.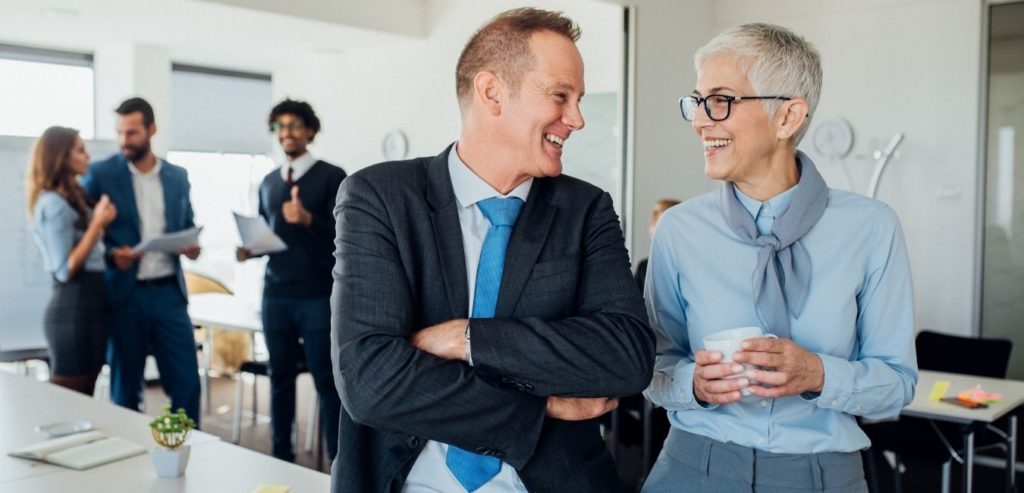 Trevor Walford was an unexpected hit in the news headlines last week. He is a stalwart of the hospitality sector with nearly 50 years of experience from the Royal Household, to the Ritz and latterly aboard cruise ships. At the age of 63 there can't be much he hasn't seen or dealt with. You'd think that would count for something? Well, no. It appears not.
Having been made redundant earlier this year, Trevor fired off around 700 applications with little response. However, undeterred, Trevor took to the platforms of Leeds station to hand out his CV to anyone who would take it. A clear demonstration of self-esteem rather than arrogance, it must have been a pretty humbling experience and taken a great deal of courage.
Happily his fortitude paid off when he caught the attention of the CEO of a restaurant group. Trevor is now its Training & Development Manager, overseeing the customer service training of over 330 employees across 10 venues. It's a great ending to a terrific story.
What can we learn from Trevor's story?
Although, actually, yes it does. Or at least a balance of ages and diversity in your teams matters.
In this case, Trevor's age gives him the decades of experience which he can pass on to those who are younger, especially when it comes to communicating professionally with each other and their customers. And, what he is able to teach the current crop of 330 employees will filter through to the next crop and so on. Trevor's influence will be valuable to Churrasco for many years to come. Succession planning isn't only for the leadership roles, it's critical at every level. 
It's also worth remembering that Trevor will be learning too. He will mainly be working with people much younger than himself. People who are switched on to methods of digital communication that he is perhaps less comfortable with. They will all need to work together to find a balance in their communication that brings harmony to their learning and working environment.
Resilience really matters
If Trevor's story is a story of anything, it is one of resilience.
He has persevered, shown his strength of self-esteem and adapted to a new method of job-hunting. He has stood his ground assertively and with control, remained optimistic, even when his situation must have appeared rather dire, and been unbiased, objective and rational.
Trevor has displayed all these dimensions of resilience in bucket-loads. Why wouldn't you want him on your team, if not actually leading it? 
Select for Job-Fit, instead of with bias
Let's pretend that we don't know Trevor's age, name or gender. He has removed all dates from his CV, edited it to a shorter series of highlights and presented it as simply a list of experience and skills.
With all this bias generating information removed, look at him again as a candidate. Definitely worth an interview spot, right?
But what about this anonymous candidate's personality? The skills and experience are right, but what about their character. Will they have good Job-Fit? This is a puzzle easily solved with the McQuaig Word Survey® and McQuaig Job Survey®. Define the needs of the role with the Job Survey and then ask the candidate to complete a Word Survey. If the two are a good fit, and combined with the stated skills and experience, you have a serious contender in your inbox. You would never have known this from the CV alone, especially if you had dismissed the application based on age.
Of course the challenge is that of the huge number of very well qualified people looking for work. A recent LinkedIn survey claims that a third of the UK workforce is actively seeking a new job with a further quarter casually looking. If these figures are correct, recruiters will need all the support they can get to sift through the deluge of applications to make sure they don't miss out on the next Trevor Walford …
Use flowprofiler® and McQuaig to develop your people.
flowprofiler® helps organisations to develop the key skills of emotional intelligence, resilience and motivation that effectively help people to develop their communication and interpersonal skills in the workplace. With greater emotional intelligence, your people will develop better and more organic pathways of communication. By focusing on their resilience they will forge a more constructive and optimistic outlook on setbacks and challenges. With stronger motivation they will improve their collaborative skills and ultimately benefit from greater workplace wellbeing, rather than suffer preventable burnout.
Where flowprofiler® seeks to help improve essential skills, the McQuaig Self-Development Survey® enables an individual to identify their innate personality traits. These are aspects of their character which change only in the face of unusual circumstances, perhaps as we are experiencing now. An example would be that of a highly sociable person, who is now isolated from their team and suffering as a result. McQuaig helps that individual to understand why they are struggling and gives the opportunity to start a conversation to find a solution.
Get in touch to find out how flowprofiler® and McQuaig could be the game-changer your organisation needs to thrive through and beyond the current crisis.
flowprofiler® and associated marks are registered trademarks of Chalmers International Limited | All rights reserved
eqflow® and associated marks are registered trademarks of Chalmers International Limited | All rights reserved
resilienceflow® and associated marks are registered trademarks of Chalmers International Limited | All rights reserved
motivationflow® and associated marks are registered trademarks of Chalmers International Limited | All rights reserved