Be amazed with what our team of facilitators can do for your session! Our facilitators will help overcome adversity, remove roadblocks and engage teams to achieve a good outcome for your organisation.
Our clients often find they have a one off need or a conference to plan and prefer to contract the services of an external facilitator. The role of a facilitator is different to that of a meeting chair, manager or trainer. Their purpose is to hold a group in process and manage the needs of participants to achieve a clear outcome.
Good facilitators will not contribute on content. It is not about what they think. Their job is to manage the needs of the group and create an environment for individuals to contribute as equally as possible.
We describe good facilitators as 'worth their weight in gold'. It is their facilitation skills that help overcome adversity, remove roadblocks and engage teams. Facilitators will spend much time in facilitation skills training so they have a wide range of processes to use depending on the situation they are given. This develops their expertise and helps make them more effective for their stakeholders.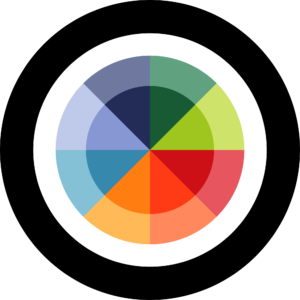 In House or Public Courses:
All our courses are available in house at at time and location of your choice, and we also run public courses at quality venues in the South East, Midlands & London. Prices start as low as £336+VAT per participant (in house) and £450+VAT (public courses).
Contact us to discuss your requirements or to enquire about availability of public courses.
Our Unique Guarantee
If you are not satisfied with your training 3 months post-training, we will re-train your delegates for free
If after 6 months you are still not satisfied, we will refund the original training course fees
This has never happened, making us completely confident of your satisfaction
Fit-for-purpose
Training courses which deliver relevant learning outcomes
A safe learning environment
Interactive, engaging and memorable course content
Trainers who support you both during- and post-course as you put your new skills into action
Quality 
A single point of contact to arrange all the fine details of your workshop
Copyrighted training materials
Carefully selected trainers whose commitment to your learning matches ours
Excellent training venues in prime locations
| Course Meta | |
| --- | --- |
| Duration | 1 Day |
| Participants | Maximum 15 |
| Price | From £336+VAT |
| Prerequisites | None |
| Trainer Certification Available? | Yes |

ACADEMY

LEADER

CONNECT

TEAMS
How External Facilitation Works
Your facilitator will agree a common goal or purpose for your session. They will create or recommend a process to engage your people. Your facilitator will also ask you 'what does a good outcome looks like?' and will stay neutral in the conversation.
They will advise on room layout and any materials or aids needed. Your facilitator will work with and address any concerns you might have with group dynamics. Most of all your facilitator will help you host your session and check in with you throughout the session as his or her key stakeholder.
What our facilitators enjoy about their jobs
Our facilitators tell us they love what they do because they motivate groups of people. They find satisfaction in the leadership role of a facilitator. Facilitators enjoy the intellectual challenge of designing the best process for their clients. They love the challenge and variety of the role. But most of all it is about the sense of achievement they get from a job well done.
Our clients often find they have a one off need or a conference to plan and prefer to contract the services of an external facilitator. We are on standby to speak with you about your requirements. We can't wait to share with you how the expertise of our facilitators might be a good fit for the goals you have for your session.
Now I know what my boss has been doing! I get it!
I learned so much in such a short time. I didn't get bored at all.