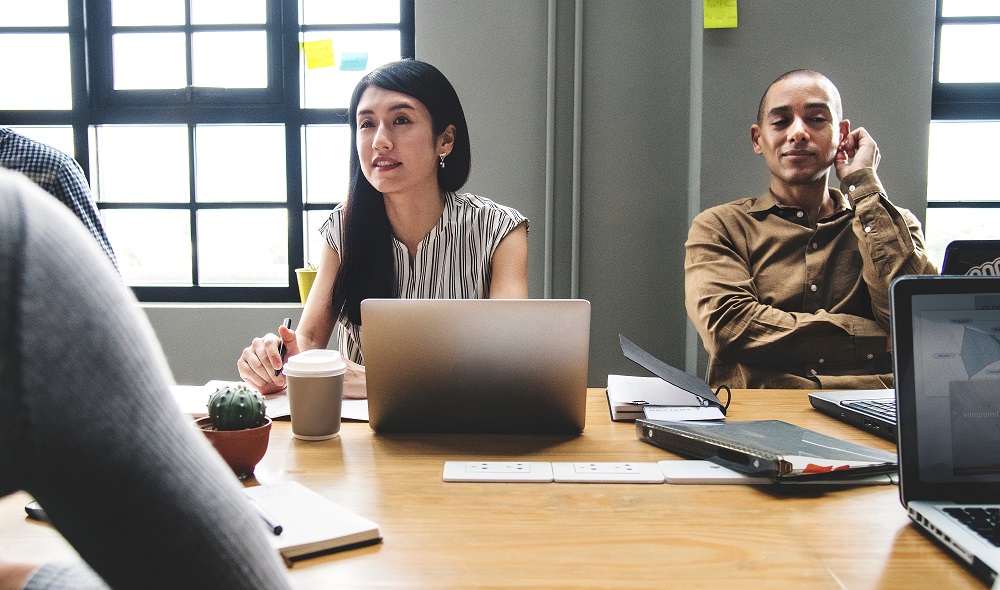 Emotional intelligence is the ability to recognise, understand and manage the emotions of both yourself and others.
People bring their emotions to work. This impacts how employees interact with each other, approach their work and deal with difficult personalities. How a person relates to co-workers, reacts to disappointing news and manages themselves are all a result of their emotional intelligence.
How well we deal with our emotions has a direct impact on our relationships at work. Individuals with high levels of emotional intelligence are more productive and effective in the workplace. They are better able to cooperate with others, manage work-related stress, solve conflicts that may arise, and learn from previous mistakes.
Consequently, the more emotionally intelligent you are as an individual has a direct impact on the performance of the organisation as a whole. Organisations that value emotional intelligence will look for employees with high emotional intelligence in order to promote from within, fostering an aspirational workplace.
How to Boost Emotional Intelligence in the Workplace
Emotional intelligence at work is essential for success at all levels within an organisation. Fortunately, it is something that can be improved on with training and practice. The psychologist Daniel Goleman says that it has the five core components of self-awareness, self-regulation, motivation, empathy and social skills.
Self-awareness is about truly understanding yourself. Knowing your strengths, weaknesses, motivation factors, values and how you impact others, provides you with self-confidence and a realistic assessment of yourself. In order to identify your emotions and understand what is causing the feelings, you need to be self-aware.
Self-regulation: Of equal importance is the ability to regulate and control your emotional responses to any given situation. Increasing your resilience will make you more comfortable with change and enable you to embrace it. Those with a strong sense of self-regulation have a high degree of integrity and always think before they act.
Motivation: When you are driven by sheer enthusiasm and fulfilment in your work, you will pursue goals and have a strong desire to succeed, facing challenges head on. Such positivity enables both leaders and employees to be more resourceful and creative in their responses. Approaching work with this mindset brings out a more engaged performance with improved self-confidence.
Empathy amongst colleagues leads to stronger relationships, mutual respect and trust. Considering other people's feelings and understanding their situation enables you to act appropriately to the situation. It encourages people to work together to reach a common goal.
Social skills provide the ability to build and manage relationships. It means you are effective at negotiating, communicating and working as part of a team.
Key Benefits of Emotional Intelligence at Work
Increased productivity
Enhanced leadership skills
Better decision-making
Ability to manage competing priorities more effectively
Improved relationships
Better team work
Increased personal resilience
Effective change management
Manage stress more effectively
We make emotionally-charged decisions every day. When we understand where the source of the emotions come from, we are better able to regulate our responses accordingly. This is essential especially when working within a team. Being able to understand, express and manage effectively helps to develop good working relationships and the ability to perform well, even when under pressure.
With a better understanding of our emotions, we can communicate our feelings in a more positive manner. We are better at identifying and empathising with other people's point of view and understand and relate better with our colleagues.
An organisation which has emotionally intelligent people is one which enables them to work together to maximum effectiveness. With emotional awareness and regulation at all levels of interaction, teams can build the solid foundation of trust and efficiency required for cooperation and collaboration. This will increase their overall performance. As a result, they will be able to build and maintain relationships whether these are between leaders and staff or colleagues, or between other stakeholders, suppliers and contacts. Communication is at the very heart of emotional intelligence. An effective organisation will have clear insight as to how to develop and maintain these relationships through leadership, management skills and teamwork.
Invest in Emotional Intelligence at Work
Investing in emotional intelligence at work creates more engaged, committed employees. Providing them with the opportunity to develop their emotional intelligence impacts positively on the well-being of that employee, and with their engagement at work. Most importantly, when each individual understands how they operate on an emotional level, they can then use these skills to understand, and work more effectively, with others.
Use eqflow® to Develop Emotional Intelligence at Work
eqflow® is one third of the flowprofiler® family of assessments, training and coaching. It uniquely assesses emotional and social intelligence in the workplace both day-to-day and under pressure.