Include self-awareness and self-regulation in your recruitment and professional development strategy for improved leadership and workplace relationships.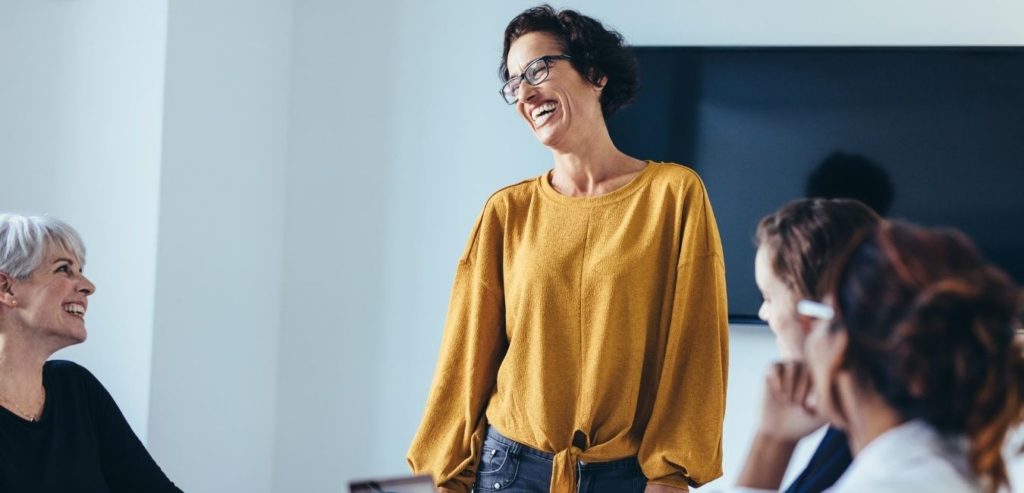 Have you heard the one about the project management team leader who lost 3 reports in just one week, with another exit the door a few days later? True story. And, sadly not as isolated as it should be. 
In this particular case, those exiting the organisation, all cited their team leader's total inability to be aware of or regulate his emotional responses when managing the team, let alone be approachable, reflective or intuitive. With a zero regard for others (apart from a very select one or two), this leader failed in every respect, and was in fact 'exited' himself just a few weeks later.
The result was huge damage to morale and productivity alongside the sheer cost of replacing one half of a busy, highly-skilled team. We dread to think of the total financial cost to that business as well as the damage he may have gone on to cause in his next role.
This lack of emotional and social intelligence would always have been there, although perhaps not obvious until the pressure of promotion uncovered a deficit of these particular skills. Or worse still, applauded by someone who shared similar behaviours and who hired in their own image. Whatever the reason, this leader was something of a timebomb waiting to happen.
Recruit for Excellence™ and Develop for Excellence
It will come as no surprise that toxic leaders such as this are bad for business, but what skills should recruiters and hiring managers have on their 'essential' list to avoid making a grave hiring or promotion mistake? Emotional regulation, emotional awareness and regard for others must sit at the top of this 'soft skills' list. Here's how these skills manifest in the workplace:
The ability to respond appropriately, no matter how challenging the situation.
To remain composed under pressure.
To be emotionally consistent in their behaviour.
To understand their own emotions.
To be mindful of and take ownership of their own reactions.
To be approachable, reflective and intuitive, even when under pressure.
To show confidence in and respect for others.
To trust, value and appreciate the efforts of colleagues.
To be supportive and kind, no matter what pressure the team may be  under.
The benefits to employers and employees of these skills are obvious, from improved employee wellbeing to a stronger workplace culture to creating real engagement among your people. A culture where self-awareness and self-regulation is valued, makes your organisation an employer of choice.
Recent data from McKinsey found that the majority of leaders lacked the skills to make 'strong and educated decisions'. Do not make the mistake of viewing strong leadership as dictatorial, aggressive or micromanaging. Rather, strong leaders are self-aware, self-regulated, able to build strong workplace relationships and are resilient and motivated.
How to identify and develop self-awareness and self-regulation
An excellent track record in project management does not mean that someone will make an excellent PM team leader. Whether you are looking to externally hire or internally promote, the CV or list of achievements will tell you little about whether the person sitting in front of you has the people skills required to be an effective leader.
The first step is to clarify what the role requires in the job spec. What sort of team of individuals are you dealing with? How do they respond to pressure and what do they need in their leader? Use these insights to guide the conversation with your candidate, to ask the questions that will uncover their ability to understand their emotions and their ability to self-regulate.
eqflow® will help you to measure the emotional and social intelligence of your candidates. It gives you valuable insight into how they will behave in the role and also how you can best support them to improve those people skills which perhaps do not come naturally.
Personal perfection is rare, and the perfect hire rarer still. But with assessment, training and coaching, anyone can improve their self-awareness and ability to self-regulate in the workplace. Perhaps if the organisation in our true story had been able to assess and coach that PM Team Lead, he might have avoided losing half his team and his job.
Recruit for personal excellence™
Emotional and social intelligence, resilience and motivation are core skills in today's workplace. Including assessment for and ongoing development in these vital skills will help to ensure that your new hires and internal promotions drive success across your organisation.  Contact us for a free trial of flowprofiler® to find out how it will take your professional development strategy and recruitment process to the next level.