Course in Creativity™ will kick-start your thinking.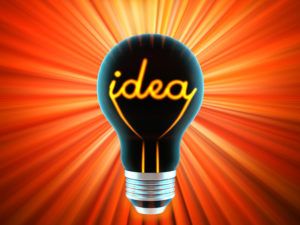 The Course in Creativity™ combines Dr. Edward de Bono's Six Thinking Hats and Lateral Thinking courses into one great training experience. Participants improve their team-working skills and learn how to generate breakthrough ideas.
This course is the basis of true innovation. It provides delegates with the tools needed to map complex thinking and generate new exciting outcomes. You will learn techniques to evaluate and refine your ideas to make them practical. This will give you the best chance at true innovation.
In-house courses are flexible. The course can be delivered in a two or three-day format. It can also be extended over time to embed learning and give your people a chance to practice in the workplace. You will learn to use Dr. de Bono's powerful methods. We suggest you choose to work on live and relevant business issues to get the most from your training.
These thinking methods are like 'software for the mind'. The applications are endless for individual, team, and organisational use. A Course in Creativity™ brings game-changing thinking skills to your business.
Most businesses expect 'creativity on demand' from their employees. Few actually teach their people how to produce quality, well-rounded thinking.
Course objectives & benefits:
Encourage communication and collaboration.
Jump over the barriers to creativity.
Boost your creativity skills with breakthrough techniques.
Turn problems into opportunities.
Realise that you are creative.
Solve problems faster and smarter.
Turn problems into opportunities.
Think 'outside the box'. On demand.
What to expect:
The course has two components:
The Six Thinking Hats: A process which establishes Parallel Thinking. The Six Thinking Hats enables focus, team working and subject exploration, and allows new dimensions of possibility to open up.
Lateral Thinking helps you find instant magic, the kind that will electrify your meetings.
Details and Costs:
| | |
| --- | --- |
| Duration | 3-day course |
| Course size | Maximum 15 participants |
| Price | From £1200 + VAT per person |
Who is a Course in Creativity™ for?
Our Course in Creativity™ is designed for individuals and teams who need to solve problems and create solutions. This creativity training is perfect for:
Product designers.
Marketing teams.
Process improvement teams.
Innovation teams.
They have all benefited from the techniques taught in this course. Whether your organisation is a start-up, an SME, or a large organisation, the principles are the same.
Why is the Course in Creativity™ different?
Most creativity courses focus on short creativity techniques. The Course in Creativity™ goes much further. It teaches tools to help you through the full innovation process. This covers all aspect of the process.
1. Set your focus.
2. Generate ideas.
3. Evaluate ideas.
4. Refine.
5. Implement to innovate.
The Six Thinking Hats helps organisations make better decisions and reduce conflict. Meetings are shorter and more productive. Decision-making is more effective. People are engaged.
Lateral Thinking dramatically increases the number of new and practical ideas produced. Your people will have the techniques to constructively challenge current thinking. They will have the tools to be creative when you need it most.  Uses might include: creating new products, processes or services. The Lateral Thinking techniques teach your people to attack problems with better ideas.
Participants will:
Vastly increase ideas.
Be creative when it is needed most.
Attack problems with more and better ideas for immediate results.
Create an attitude and real atmosphere of entrepreneurship.
Solve problems.
Make higher quality decisions.
Reduce conflict.
In House Courses
Our Course in Creativity course is available in-house. You choose the date, location and time of your courses to suit your schedule. We will send all materials and an accredited trainer saving you employee travel and accommodation expenses.
From £725 +VAT per person
Public Courses
We use quality venues such as the Henley Business School in the South East, Ettington Chase in the Midlands and etc Venues in central London. Free wifi, lunch and refreshments are all included with the course.
From £1200 +VAT per person
Trainer Certification
You can become accredited as a trainer if you see this sign. Each Certification begins with the full version of your chosen course, followed by intensive training in the presentation, practice and facilitation.
From £3,450 +VAT per person
More reasons to choose Course in Creativity™
Contact us for More Information
Six Thinking Hats®. Lateral Thinking. Power of Perception™. Course in Creativity™. These are copyright and trademarks registered to Edward de Bono Ltd.