We are excited to welcome Olympic silver medallist Vicky Thornley to join team Holst as our new flowprofiler® Consultant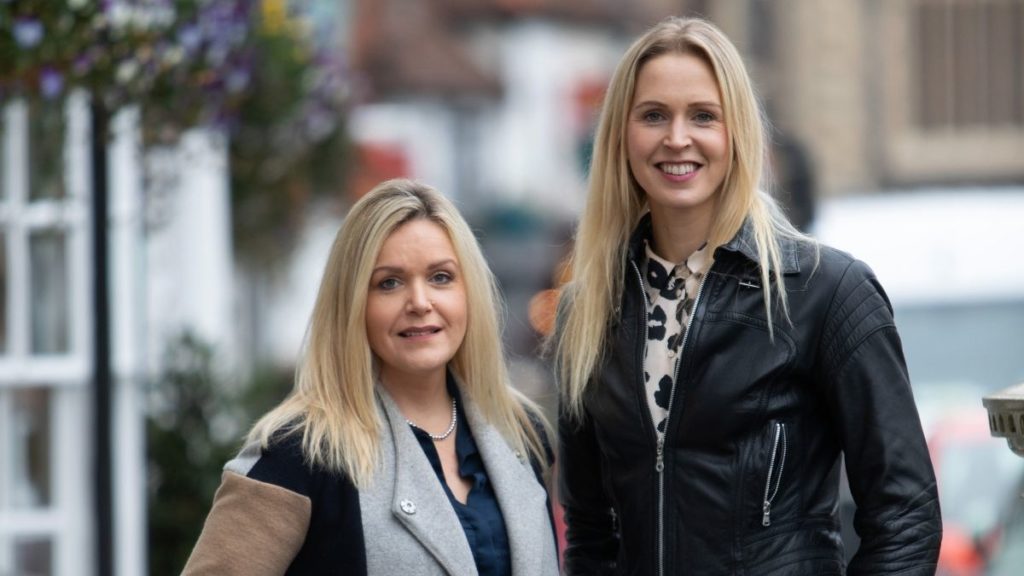 We look forward to an exciting 2022 here at Holst, starting with the appointment of Vicky Thornley (above right) as our new flowprofiler® Consultant. Vicky brings experiences that most of us can only imagine. To work and compete at the highest level, in the company of the most talented athletes and their support teams.
The team is excited to learn from her experiences as she brings her insights to our business and clients. Vicky's main area of focus is in the human skills of resilience, motivation and emotional intelligence. Skills which were fundamental to her sporting success, along with her natural talent. These are lessons that anyone in business can learn from. For instance, the most talented sales executive will never be a great leader unless they work on their emotional intelligence, resilience and motivation to inspire their teams.
So without further ado, meet Vicky Thornley …
For those who aren't aware of your sporting success, what are your career highlights?
Over time I have learnt to separate performance and result. Therefore my career highlights centre more around if I believe I performed at my best, even if it didn't always equate to a medal.
A stand out moment has to be in Rio 2016. Katherine Grainger and I in the double sculls performed our best ever race in the Olympic final, and won an incredible silver medal. Standing on that Olympic podium is something I will never forget. I was extremely proud of us on that day.
The Tokyo Olympiad was all about my long held ambition of racing the single scull. In 2017 I finished the season as European Champion and world silver medallist. These results meant a lot to me as they demonstrated that I had what it took to be competitive in that tough event, something up until that point I wasn't sure of.
At the Tokyo 2020 Olympics I finished in some might say the worst position – 4th, missing bronze by half a second. However I came away from Tokyo with a great sense of pride. The five year Olympiad (given the delayed Games) had tested me in every possible way. I had to dig into my deepest reserves to get to the Tokyo start line, to be the best athlete I had ever been. Crossing the line knowing I had delivered my best ever races under the highest pressure was a fitting way to end my career. Yes a medal around my neck would have been even better, but the performance was 100% of me on that day.
Why have you chosen to join us at Holst? What has drawn you to the flowprofiler® tools?
Firstly, Jo and the team at Holst are what have attracted me to the business. The people you work with are integral to your development, and I believe I can learn a lot from them and grow into my new role with their support.
The flowprofiler® tools excite me. There are many psychometric tests out there. I have done quite a few myself in sport, but flowprofiler® stands out from the crowd. Measuring social and emotional intelligence, motivation and resilience, flowprofiler® is a real catalyst for development and assists growth within all organisations. I can't wait to share these ground-breaking assessments and training tools with organisations looking to best maximise the impact of their leaders and teams.
What do you think has driven your success?
There are many factors that drove my success. These lie with me but also with the people I have been lucky enough to work with. If I was to pick out two, it would be old fashioned hard work and resilience. Success and medals came relatively early in my career, but between 2011 and 2016 I didn't win a major medal at a World Championships or Olympic Games.
It was in that period that I questioned myself and my ability the most. But I stuck at it. I trusted that if I did the work consistently to the highest level, the results would come. This is resilience. It was also the unwavering hard work and resilience of my teammates, coaches and support staff that drove my success. Even in the single scull, I may have been in the boat alone, it was very much a team effort. This team always believed in me, often more than I believed in myself.
Why is resilience so important? We hear that natural talent will only take an individual so far. Have you witnessed situations where personal resilience has tipped the balance either way?
I am a strong believer in the notion that 'hard work beats talent when talent isn't prepared to work hard'. I have seen many athletes more naturally gifted than me, not make it to the top level. They were physically capable but not mentally resilient enough. Even when you keep getting knocked down you have to still turn up to fight another day. Resilience is fundamental to achieving success. Nothing worth having comes easily. It is something you must work on and strengthen. When you do, you can achieve what you are truly capable of.
What advice would you give to someone starting out either in elite level sport or entry level business?
Be a sponge. Listen and learn from everyone around you, even people with less experience than you. They will no doubt have learnt something you haven't. I joined the British team just two years after starting the sport. I needed to learn quickly. 'Be a sponge' was my mantra then and still is today.
Vicky won a silver medal for Team GB with Katherine Grainger in the women's double sculls at the 2016 Summer Olympics. She was a member of the GB team that finished fifth in the women's eight at the 2012 Summer Olympics, and fourth in the single sculls at the 2020 Summer Olympics.
flowprofiler® and associated marks are registered trademarks of Chalmers International Limited | All rights reserved
eqflow® and associated marks are registered trademarks of Chalmers International Limited | All rights reserved
resilienceflow® and associated marks are registered trademarks of Chalmers International Limited | All rights reserved
motivationflow® and associated marks are registered trademarks of Chalmers International Limited | All rights reserved