Opportunities to develop, learn and grow sit high among the reasons why people stay with their employers. In a challenging talent market, organisations should optimise every element of their offer to their people.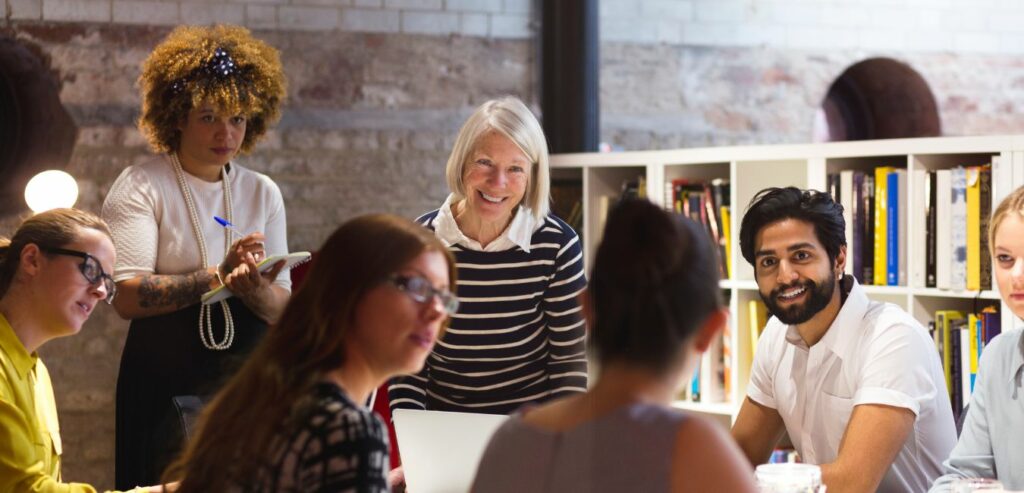 It's no longer enough to limit what you offer to your people to their salary and holiday entitlement. Pandemic and financial crises have triggered the broadening of employees' expectations. They want to do more, be more and gain more value from what they do at work.
The notion of a job for life has gone. And with it, workers' acceptance of 'dead-end jobs'. Former generations might have accepted the prospect of the same job for 30 years, but expect that from your millennials and Gen Zers is at your peril. Even Gen X has seen the light, and will judge you with their feet.
The answer is to create a workplace culture of learning where individuals can acquire new and develop further existing skills. A culture where they can grow on a personal level and work towards being the best versions of themselves. This may open up opportunities in leadership, and perhaps be rewarded with higher pay. However, the main benefit of this growth is to their own state of well-being. They will be happier. And happy people who have the opportunity to advance, tend not to want to jump ship.
A culture of professional development
In order for organisations to thrive, they must be agile and innovative in the face of challenge and indeed opportunity. Standing still is not an option. This agility and innovation can only be inspired by and delivered through the people within. Therefore, it follows that these people should be ready to develop new skills and be able to adapt how they do whatever they do.
A culture of professional development is the foundation where this mindset can flourish. People are encouraged to do more than just their job. Empowered to look beyond what they have done and ahead to what they could do. They can innovate new ways of working, modifying even the most basic of tasks to free up time and resources.
A culture where learning (and yes, even through failure) is the norm is naturally one that allows people to be open and honest. People can actively demonstrate through their actions that they are collaborative and supportive of each other's development.
A culture of personal growth
Professional development extends beyond workplace skills of public speaking, effective writing and presenting. It includes personal growth that helps individuals to embrace opportunity and challenge. It helps them to confidently work with others and use their enhanced self-awareness to be mindful of their impact in the workplace.
The benefits of self awareness and regulation at work are obvious. But this also feeds back into life beyond the workplace, which in turn we bring back into work with us. It can either be a vicious or virtuous cycle, depending on your mindset.
Helping people to grow their personal power skills (emotional intelligence, resilience, motivation) allows them to be more constructive coworkers with both their teams and leaders.
A culture which values and supports people to be the best versions of themselves
Learning is not just for the young. Our lives, in and out of the workplace, are a continual journey of self- discovery. What we are capable of and how we can positively impact those around us.
For instance, too many people spend decades living with their self-constructed imposter syndrome holding them back. Denying themselves the opportunity to achieve more. This clamps down on the latent talent within your organisation – people who don't think themselves able to take on challenging tasks, even though everyone else can see their capability. By investing in development to shake off that imposter syndrome, you may find that you reduce the need to recruit externally for those tasks. By proving that you value your people, you create loyalty and build stronger relationships.
Make your workplace culture impossible to leave
Supporting people to dig a little deeper and find that supercharged version of themselves is energising to both them, and their coworkers. With a focus on developing greater self awareness, it is possible to uncover a depth of talent within your organisation, reward and retain it.
We help organisations of every size and sector, from the start-up to the well-established, to create and optimise their talent retention strategies through positive workplace culture. Talk to our team of expert consultants and coaches to learn how we can do this for you.
Start the conversation about your workplace culture.