<![CDATA[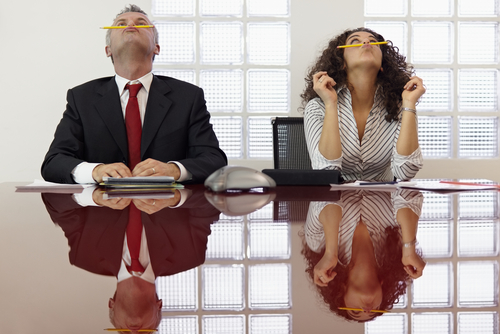 Over the years Dr Edward de Bono has shared great insights through his messages. This series of blogs revisits some of those highlights.
There are problems to be solved and sometimes a problem needs a new approach. When the cause of the problem cannot be removed, there is a need to 'design a way forward'. That needs new ideas and new perceptions. An organisation may be developing a new product or service, or venturing into a new field. There is always a need for further ideas and further options. There may be a better or simpler way of doing things. There may be no problems and no perceived opportunities. The organisation may be happy and complacent. Yet the organisation is capable of far more. The assets of the organisation in terms of know-how, brand image, market position, distribution channels, production capacity, skilled people may be greatly under-used. This is probably the most valuable use of creativity. Unfortunately, complacent organisations never see themselves as complacent.
Edward de Bono, 25th February 2001
About the Author:
Dr Edward de Bono is a world leading authority on thinking skills.  Creator of the famous Six Thinking Hats ®, Lateral Thinking and many other workshops, he has authored over 80 books published in 35 languages. Holst is Dr Edward de Bono's partner in Europe.
Click here
for more information about Dr de Bono and his tools. Learn to change how people think. Add Dr Edward de Bono's tools to your portfolio & become a
certified de Bono trainer
. [traininglist slug="lateral-thinking"] [traininglist slug="six-thinking-hats-accreditation-3-days"] [traininglist slug="six-thinking-hats"] [traininglist slug="lateral-thinking-2-days"] [traininglist slug="power-of-perception"] [traininglist slug="power-of-perception-2-days"] [traininglist slug="focus-on-facilitation"] ]]>