A new year gives the ideal launchpad from which to take a good look at what your organisation needs for success in the coming months. We've highlighted 4 key areas where any organisation can make improvements that will deliver substantial and sustainable results.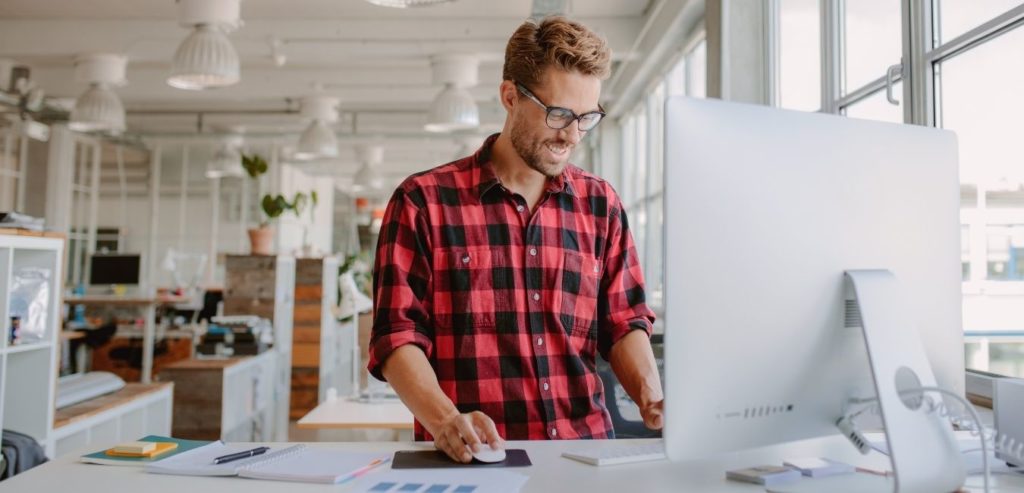 Action 1: Recruit Right & Develop Well
To say 2020 brought about change is the workplace is an understatement. Much of that change was inevitable – remote working, less business travel, better use of communication technology – but the change came as a violent revolution, rather than as organic evolution.
Some were ready, many were not. This rapid change means that organisations will have people in roles that they are perhaps no longer suited to. Perhaps with training and development these people can upskill to meet the new requirements of their role. Or perhaps you will need to recruit.
It is more important than ever to clearly define the needs of a role before the recruitment campaign begins. What was needed in the past may well be outdated. View all your roles with fresh eyes, without bias and be objective about the personality traits a candidate should have to be successful in the role. Depending on the importance of the role in your organisations, this could be the deciding factor when it comes to success in 2021.
Hire the right people, who have the right personality traits for success in their role
We've often talked about the cost of a bad hire. There's a frequently quoted statistic of the cost being in the region of £132k for a mid-manager on a £42k salary. That's bad enough, but post-COVID the price could be the solvency of your business.
Action 2: Create Fairer Leadership & Stronger Workplace Relationships
People above profit is going to be the theme of 2021. We're all feeling raw. 2020 has been a long slog and the end of Covid is tantalisingly in sight, but still not quite within reach.
What's become clear is that dictatorial leadership doesn't work when the chips are down. Leaders need their people to go the extra mile out of loyalty – that simply doesn't happen if there's no respect or trust between teams and their leaders.
Fair leadership is strong leadership. It sets an example for everyone to follow and the tone for an organisation's values. Far from 'nice guys finish last', we see that fair leaders such as Danny Boyle and Satya Nadella, who lead with empathy, emotional intelligence and respect, excel when faced with huge challenges and instability.
Fairness comes from self-awareness and self-regulation. Not too much and not too little – the aim is to be in the 'flow zone' to avoid crippling self-doubt or bullish authoritarianism. We need leaders who listen and respond appropriately; leaders who do not over-react with knee-jerk decisions and accusations – leaders who are empathetic, approachable, reflective and intuitive.
Yet that is not enough. They must also be assertive in order to deliver with authority. Again, it's a 'flow zone' thing. Too much is unbearable, too little is worryingly weak. If all this sounds an impossible task, understand that it's not when you have the right assessment tools, training and coaching at your disposal. Fairer leadership and stronger workplace relationships will make the task of building your business more collaborative and ultimately sustainable. After all, you're all in this together – not just because you have to, but because you want to.
Action 3: Financial Wellbeing Skills to Build Your Business
It won't matter if you have the right people and you all work together brilliantly, if your decision makers don't have a proper handle on the language of finance. Too often we hear of stories where revenue has been mistaken for money or profit, or margins and mark-ups, with disastrous results.
Leaders have great responsibility. Not just for the workplace wellbeing of their people, but also for the financial wellbeing of that workplace. You expect your people to work hard, to go above and beyond when necessary and to be committed and loyal. In return leaders must not let them down with shoddy financial management. This part is their gig and if there is any hint of a knowledge gap, it must be filled quickly. In 2021, where margins are super-tight, this is more critical than ever. For instance, having the finance skills to spot and question an inconsistency in a board report could make the difference between success and failure.
We know it can be hard for senior leaders to admit that they may have a knowledge gap when it comes to financial terminology, and 'what goes where' on a balance sheet. We also know that it's hard to find the time to go on a 'finance course'. However, having better financial understanding helps leaders to communicate and lead with greater authority and confidence, creating a stable environment where teams feel safe, rather than uncertain. For these people, finance coaching that is bespoke to the needs of their business and sector is the solution. Discreet and targeted, finance coaching enables a senior leader to upskill quickly with demonstrable results. 
Action 4: Develop Creativity and Innovation Across Your Organisation
So, you've got the right people, your leaders are leading fairly and they finally understand what the finance director and/or accountant is telling them. But there's something still missing. Creativity and innovation.
The tasks of creativity and innovation belong not just to the stereotypical 'creative types'. These tasks lie with every member of the team. These are the people who know your business, they know your customers and they know what those customers want. It's up to your leaders to draw out that valuable information and help them to create something special with it. It's team creativity that makes sure that we collaborate and communicate in the most effective ways.
The quietest person in the room could have the best ideas on exploring new opportunities, but you'll never know unless you give them to the space and explicit 'permission' to speak up.
If there was ever going to be a year that requires optimum creativity, 2021 is it. The world has changed and we need to keep up. Old markets for products and services have taken a hit but the opportunities for new markets are exciting for those creative, innovative and bold enough to explore them. Covid aside, Brexit is here and with still no clear practical sense of what that means for business, creativity, agility and adaptability must be at the top of your must-have skills list.
Whatever 2021 throws at your organisation, if you've got these 4 actions on your to-do list, you'll be ready and raring to take on the challenge. Good luck!
We're a team who practice what we preach. 2020 was tough, but we made it through with perseverance, motivation and above all by supporting each other.  Contact us to find out how we can help you to do the same.
flowprofiler® and associated marks are registered trademarks of Chalmers International Limited | All rights reserved
eqflow® and associated marks are registered trademarks of Chalmers International Limited | All rights reserved
resilienceflow® and associated marks are registered trademarks of Chalmers International Limited | All rights reserved
motivationflow® and associated marks are registered trademarks of Chalmers International Limited | All rights reserved