Our feelings of wellbeing at work are influenced by our everyday experiences with colleagues, management and leaders. How valued we feel through the work we do affects how we feel, and ultimately our productivity in the workplace. Encouraging employee wellbeing creates a positive working environment. When staff are motivated and happy at work, they tend to be more productive and engaged.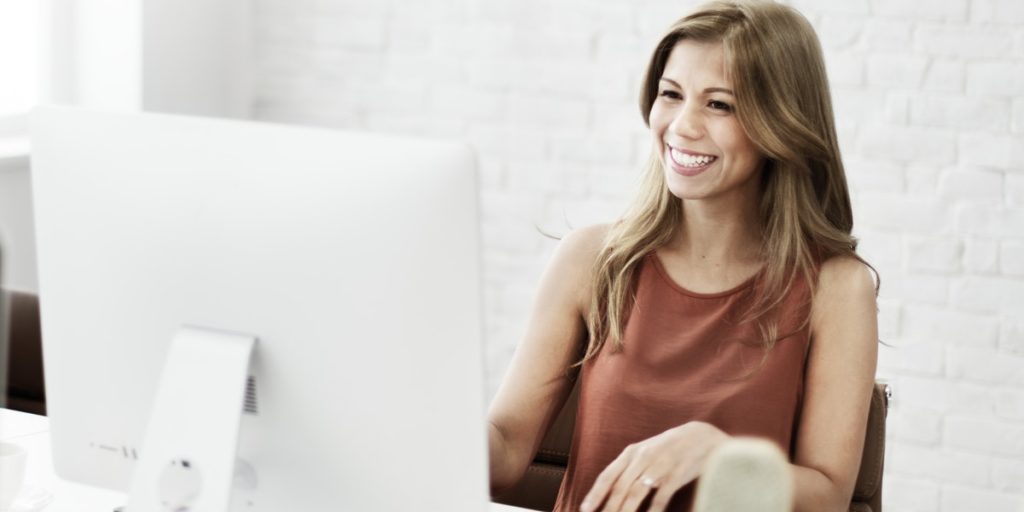 5 Key Benefits for Investing in Employee Wellbeing in the Workplace
Reducing time off work
Staff who are both mentally and physically well are less likely to take days off sick, therefore productivity is higher. Fewer people off work also reduces the additional pressure on staff who covering for their absent colleagues.
Attracting the right talent, and retaining it
When staff feel they are being looked after, they are more likely to recommend your organisation to others. This creates a positive image. Employees are less inclined to leave an engaging work environment that promotes wellbeing. This reduces staff turnover with its associated costs, encouraging your current staff to grow and develop within the company.
Greater engagement at work
Happy, healthy staff are better engaged at work and able to focus on their jobs. They are subsequently more productive and more likely to stay with your organisation, being prepared to go the extra mile to achieve their goals.
Increased Morale
Where employees feel their company looks after them, they are less stressed and more content and well. This in turn helps to drive a positive work culture where staff can cope better with change.
Increased Productivity
A focus on wellbeing helps to increase motivation and nurtures resilience within individuals. They work for the good of the team and the organisation because of the effective work environment.
Organisations with a greater focus on wellbeing tend to give individuals:
More control over their job
A clear job description
A good work/life balance
Variety within their role
Positive relationships throughout the business
Training and development opportunities
A clear sense of purpose and of their wider value to others
Supportive management
A safe and pleasant working environment
Fair pay
How to Promote Wellbeing at Work
Cultivate an effective workplace culture where employees are aware of their individual contribution, are engaged with their performance and ultimately the success of the organisation. A positive, confident atmosphere is developed when employees support each other and feel valued. motivationflow® provides real insight into your wellbeing at work, and your attitude to work/life balance.
Invest in training and development to add value to both the workplace and the individual. It supports employees by improving their job skills, encourages better communication, stronger resilience and helps to build relationships. It demonstrates your people are valued and worth investing in for the future.
The Holst Series
Holst has a varied portfolio of training and development courses. The flowprofiler® family provides assessments and courses that focus on emotional intelligence and wellbeing in the workplace.
Prepare for times of change. Encourage and develop your people to be optimistic, adaptable, self-sufficient and motivated. flowprofiler® can help organisations ensure their workforce is resilient with resilienceflow® and its accompanying training the resilience advantage with resilienceflow®.
Good communication at all levels fosters a culture of trust and cooperation, encouraging a positive work culture, thereby promoting well-being. Effective Teams helps teams to communicate better and build on their natural strengths. ThinkSpeak™ is ideal for anyone who wants to gain greater confidence to deliver their ideas; and Engage Your Reader™ is essential for those who would like to improve the effectiveness of their written communication.
A healthy work life/balance within an effective workplace culture helps to improve relationships and to build ways to enhance personal resilience and increased self-regard. eqflow® enables you to make better decisions that will improve your personal effectiveness and to create stronger working relationships.
Create a sustainable, resilient human resource plan by encouraging better job-fit. eqflow® and McQuaig assessments help you to hire the right staff for your organisation's culture as well as for the role.
Talk to us about how Holst professional development can help you to develop wellbeing at work in your organisation on +44 (0) 203 111 9292.