This month Holst consultant Vanessa Lovegrove celebrates her 10th anniversary with the business.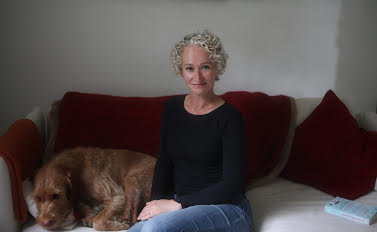 This is a mighty achievement and a milestone to celebrate. We asked Vanessa to reflect on her time at Holst so far, and what is in store for the future.
Vanessa, what are you memories of Holst when you joined, and how has the business changed?
It was warm, friendly and like an extended family. I felt supported and at home from the very beginning. Back then the business was not centralised. We had associates in the field and at head office we didn't have much exposure to how they were working with clients.
Since then we've centralised operations and brought everyone into head office. This really helped to give greater oversight of our clients needs,  improved how we work as a team and increased communication and creativity.
What brought you to Holst and what has kept you here for a whole decade?
I actually started my working life as an apprentice jockey! After that, I found it hard to find my feet and a career that I enjoyed.
I decided to go back to college and get my HR qualifications. During my HR career I realised what a difference psychomentrics can make to an organisation and its people. I decided to specialise in this area. Then the opportunity with Holst came along, it was the perfect move.
What has kept me here? I like change and there has been continual positive change at Holst over the last 10 years. It's given me the variety and flexibility that I prefer.
Of course, my colleagues and clients have been a big driver. I've been so challenged and inspired by the people I work with. Everyone is is enthusiastic to embrace new ways of working. We like to challenge how and why we do what we do.
What are the highs and lows that you have learnt from?
Thankfully there have been few lows! But from time to time we lose a client and I take that to heart. I question what we could have done differently or better. But sometimes clients simply move in another direction. I have to remind myself to accept that and bounce back from it.
Going on a business trip to Toronto to visit the McQuaig Institute was a real high. After a few years of working with the McQuaig Institute it was great to get over there and meet the team face-to-face. It showed that meeting in person really does cement working relationships which stand the test of time.
What do you feel is really important in a workplace?
Snacks! Joking aside, it's the people you work with that make a workplace work. Nobody stays for long in a working environment where the people don't get along with each other. Being aligned with the organisation's values is also important. I believe in what we do and that we help people, not just the organisation they work in. That's so important to me.
What have you learnt from the pandemic experience?
Even though working from home sounded great in theory, in reality it's not for me! I'm quite sociable and it has been a challenging stretch. We are back in the office more often now and I really look forward to spending time with my colleagues.
What are you looking forward to in the next decade?
I can't wait to get travelling again. I've got big trips in the pipeline to Nepal and Canada and I want to do a home-stay with local people to immerse in their culture. I want to see the majesty and the hugeness of these parts of the world especially after being restricted by Covid. My big plan is to indulge my passion for flying and fly over Mount Everest.
Nearer to home, I'm hoping to hit the road for more adventures with my hound Brody (pictured above).
If you would like to talk to Vanessa about how Holst Solutions could benefit your organisation, please get in touch ...
flowprofiler® and associated marks are registered trademarks of Chalmers International Limited | All rights reserved
eqflow® and associated marks are registered trademarks of Chalmers International Limited | All rights reserved
resilienceflow® and associated marks are registered trademarks of Chalmers International Limited | All rights reserved
motivationflow® and associated marks are registered trademarks of Chalmers International Limited | All rights reserved