Transform your workplace culture to recruit, develop and retain the people you need to drive success through 2023 and beyond.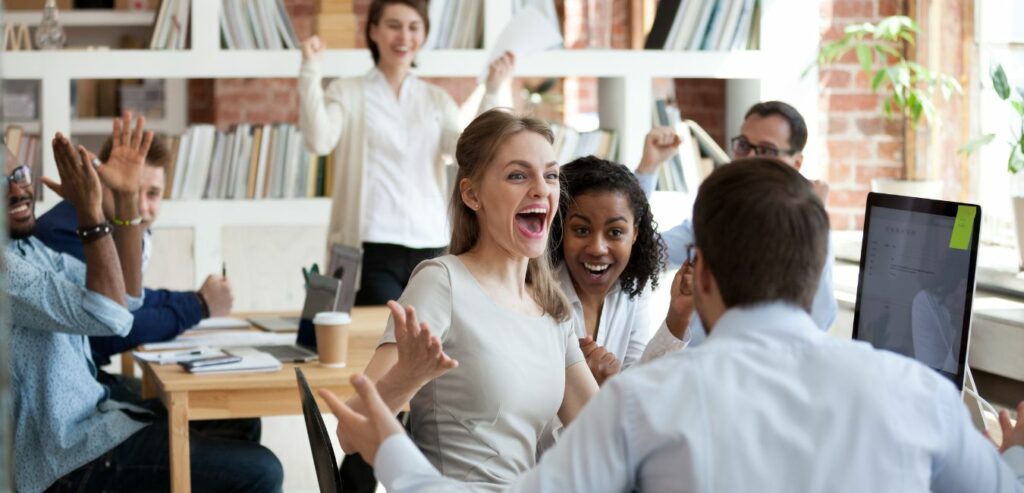 Throughout 2022 the HR press consistently reported employee survey results which placed the elements of workplace culture at the top of workers priority lists. While pay remains a key driver, quality of leadership, development opportunities and co-worker relationships rose in prominence. However, if salaries cannot be increased, employers can instead take steps optimise the factors of workplace culture to reach out to new and re-engage their existing talent.
Naturally, everyone wants to work in an environment where they are valued, treated fairly and have opportunities for personal growth. This generates loyalty, effective collaboration and ultimately greater productivity. Harness this sense of belonging to put your organisation in a strong position to grow, even in challenging times.
However, tinkering around the edges of your workplace culture is a false economy. Instead, be radical over the coming year to create and elevate your workplace culture. Identify what works well in your organisation and what you admire in others – could a version of that also work for your workplace? And, when we say radical, we mean it. There may be a degree of 'culture shock', but when change is carried out fairly and with empathy you will bring your people along with you.
Recruit your workplace culture
Attract the right people to your organisation. Strategically select new talent that will bring resilience, diversity and fresh thinking without alienating your existing teams. With careful job role benchmarking and accurate team assessment, you can select for the appropriate skills and behaviours that will make a positive impact on your culture.
Develop for your workplace culture
Identify where your leaders and teams can improve. Help teams turn conflict into healthy creative discussion. Empower leaders to work not just with their teams but also with each other as a wider leadership team for consistency throughout the organisation. Through greater self-awareness and better communication, formerly adversarial teams can learn to adapt and collaborate within the structure of a positive workplace culture.
Retain for your workplace culture
From The Great Resignation to #QuietQuitting, employers face a talent shortage in the post pandemic era. Make your workplace culture impossible to leave for all the right reasons. Grow young talent and optimise those who are more experienced by enabling them to utilise crossover skills in different roles. Retaining good people builds stability, creates confidence and grows loyalty to your employer brand. Who wouldn't want to join an organisation like that?
Transform your workplace culture with Holst in 2023
This New Year, invest in your people infrastructure. Our team of consultants, coaches and trainers work with senior leaders and HR teams to create workplace cultures which everyone can be proud of.
Contact us to learn more.