Why assess for emotional intelligence, resilience and motivation at recruitment?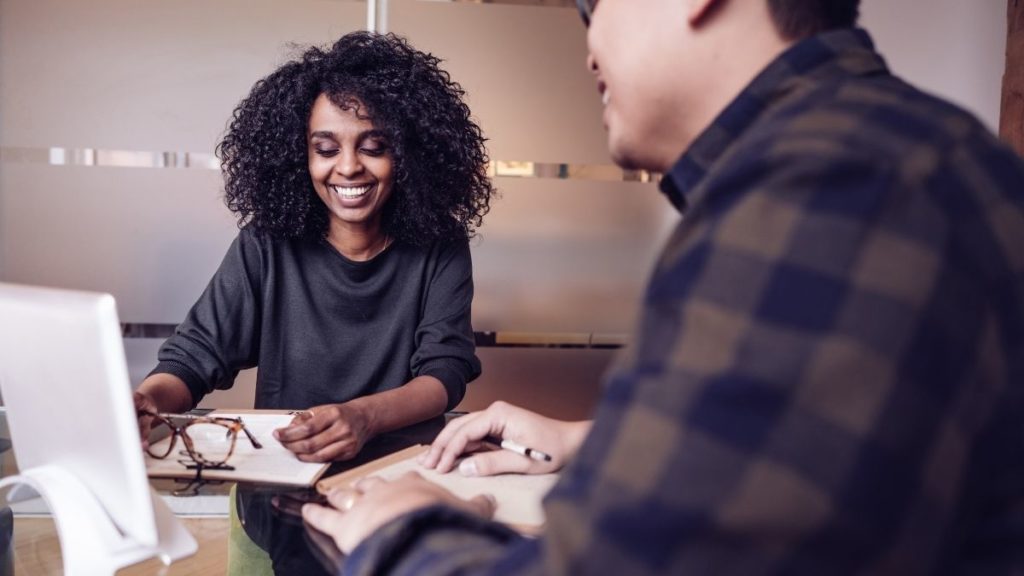 It's important to get a complete picture of what your candidate appears to, can do and will do, before a hiring decision is made. Assessments that measure speed/accuracy of thought will also reveal much about your candidate, as will personality assessments such as McQuaig. However, until recently, little thought has gone into assessing the soft human skills that a candidate may possess. And, just as importantly, to look at how these can improve with a robust development programme.
For emotional intelligence, resilience and motivation are not personality traits. They are skills. While some personality types may find it harder to improve these skills, with support it is achievable. When armed with a clear picture of the 'human skills' that your candidate already possesses, you'll have a better foundation for your hiring decision. You will also be able to put in place a bespoke onboarding programme to support the individual and greatly enhance the chances of this being a stellar hire.
flowprofiler® for leadership recruitment
Nowhere are emotional intelligence, resilience and motivation skills more important or visible than in a leader. A leader without emotional intelligence will fail to create a team culture based on strong workplace relationships and open communication. Without resilience they will not inspire optimism and perseverance in their direct reports. And, without motivation, growth will suffer and indifference will set in.
These are just a few of the pitfalls where emotional intelligence, resilience and motivation are not central to the hiring decision.
Define the role before hiring starts
Ask your stakeholders, what does 'excellent' look like in the role. The flowprofiler® role reviewer™ gives the opportunity for all stakeholders to create a picture of the skills that the role requires.
The role reviewer™ helps recruiters take their candidate selection process to the next level. This unique document enables recruiters to identify which of the flowprofiler® assessments is best suited to achieving a successful hire. It adds depth to job specifications, descriptions and adverts to accurately assess candidates for the emotional intelligence, resilience and motivation that their roles require.
Assess your candidate for emotional intelligence, resilience and motivation
Now you have a clear understanding of the skills the role requires for success. You have optimised the job description and the job advert. You've got a list of applicants who appear to be good on paper. You may have further refined your candidate list with a personality assessment such as McQuaig. Through this you know how they prefer to behave, but you (and they) don't know why or how they can optimise themselves in the workplace.
This is where you could employ a flowprofiler® assessment to better understand the emotional intelligence, resilience and motivational skills that your candidate possesses. Use any one, a combination of or even all of the flowprofiler® assessments, depending on the criteria the role demands.
How confident is your candidate? How aware of their own emotions and the mood changes in others? How well do they regulate their emotions? Do they understand the impact they have on others and have regard for their colleagues?
These emotional intelligence skills may not have been traditionally seen as necessary for successful leadership. That has changed. Leaders such as Barack Obama, Gareth Southgate and Saskia Nardella have highlighted the benefits of leading with emotional intelligence in roles where it was previously unheard of. Organisations across the world in everything from sport to politics, tech to manufacturing now realise that dictatorial leadership is outdated, and that successful leadership comes with consensus.
resilienceflow® for recruitment
We've all learnt something about resilience through the pandemic. Resilience isn't always about weathering mighty storms or fighting adversity. For many, it has been managing the difficulties of working from home, remaining optimistic when things seem bleak or being prepared to adapt and change course at a moment's notice. While these are all skills that are essential for successful leaders, they are just as important in teams who may no longer share a workspace.
Recruiters need to know how resilient their candidates are. Are they resilient enough, or will an otherwise excellent candidate need additional support through ongoing training and coaching? Having these insights before making a hiring decision improves the prospect of long-term success not just in this role, but also throughout the candidate's employee lifecycle.
motivationflow® for recruitment
Motivation is a very difficult ability to assess in an interview. Your candidate will inevitably put forward a highly motivated version of themselves. Keen, eager and saying all the right words. The truth however can be different when in the role. Will your candidate lose motivation without the pressure of the interview process? Will they enjoy working with established colleagues? Is a sense of belonging important to them? Are they self-sufficient or comfortable with making decisions? Or do they prefer to be more closely managed?
motivationflow® provides the insights that will help recruiters to determine the answers to these questions and reach beyond surface appearance at interview.
flowprofiler® interview reports
Each flowprofiler® assessment generates an interview report. This provides at least 10 structured questions based on the candidate's assessment results. These questions enable the interviewer to drill down in the interview in order to choose the candidate with the best job fit.
Such questions might include:
"You maintain a calmness during stressful situations. Can you think of a time when you have been unaware of how a difficult situation impacted a colleague?"
"Many of the decisions you make are emotionally driven. When has this impacted your ability to make an objective decision?"
flowprofiler® beyond recruitment
Congratulations. With all the tools and skills at your disposal you have successfully selected a candidate. And, because you have demonstrated that you are an employer of choice through your robust recruitment process, your candidate has accepted the offer. But now what?
Your new hire's flowprofiler® assessment holds great value beyond the hiring decision. In addition to the interview report, you have management development and team reports to choose from. These give the insights to help new hires and employers navigate the early days through into the first 12-18 months. Both parties will have another journey through what can be a difficult settling in period. flowprofiler® provides the language to have positive conversations around workplace relationships and areas for development.
A poor hire is a costly exercise. Use flowprofiler® alongside personality assessments to reduce exposure to hiring and onboarding errors that can easily be avoided. Contact us to find out more.
flowprofiler® and associated marks are registered trademarks of Chalmers International Limited | All rights reserved
eqflow® and associated marks are registered trademarks of Chalmers International Limited | All rights reserved
resilienceflow® and associated marks are registered trademarks of Chalmers International Limited | All rights reserved
motivationflow® and associated marks are registered trademarks of Chalmers International Limited | All rights reserved