Talk to your leaders to discover how hybrid working is working for them. Redefine the traits, and skills that leaders need to lead hybrid teams.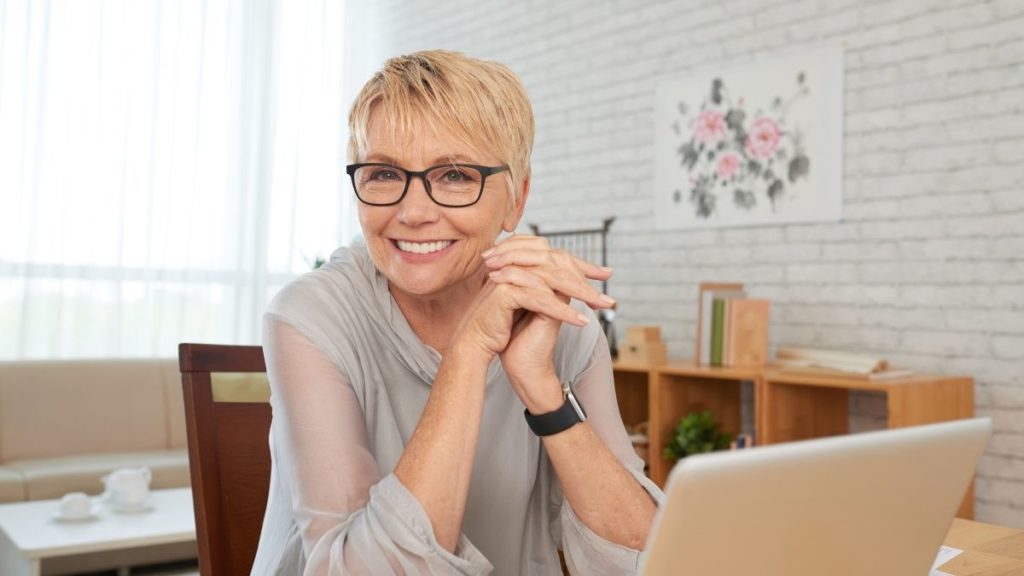 Leaders can be the worst culprits when it comes to opening up about working practice and environments. Whether that's because they worry it might create a poor impression or they feel that they ought to be able to cope, this is a bad situation to be in.
While there are few who haven't been adversely impacted by the pandemic at some point, leaders have undoubtedly borne the brunt of pressure and expectation. Strong leaders, rich with established emotional intelligence, resilience and motivation skills, will fare better than those who struggle in these areas, even when under normal levels of pressure.
The task that organisations now face is to move beyond that 'reactive' approach to enforced hybrid/remote working, towards a workplace culture where hybrid is the norm by choice. Their leaders will have done the best they can, given the circumstances. Their opportunity is to now take a critical look at what has worked, what hasn't, and what they can do even better.
Redefine the traits, and skills that leaders need to lead hybrid teams
It's time to redefine the traits, and skills that leaders need to lead hybrid teams. For some organisations the future lies in permanent hybrid working. However, for many organisations, going back to the office full time is necessary in the medium to long term. For them, hybrid working is a stepping stone to that return.
The disjointed nature of the hybrid workplace means that leaders should be even more tuned into the relationships of different personalities, especially in cross functional teams. They should keep a close eye on productivity to watch out for any dip in engagement. When leading in person face-to-face, these often subtle adjustments are easier to spot. It's much harder when face-to-face contact is sporadic. Is someone's behaviour or actions simply the product of a bad day, or symptomatic of a deeper issue?
Leading hybrid teams with emotional intelligence
The most valuable skill that any leader of a hybrid team holds is emotional and social intelligence. Leaders with good levels of social awareness are observant and attentive. They are considerate of others. They can identify and attend to the mood changes in the people around them. At times this could mean being someone to lean on in tough times, perhaps even a shoulder to cry on. More importantly however, social awareness equips the leader with the ability to understand what is going well or badly in their team. They can then make a judgement on what to do about it. Social awareness is the polar opposite of the head in the sand mentality that we have all seen leaders exhibit – the 'look the other way and pretend it's not happening' management style.
In order to utilise their social awareness, leaders of hybrid teams act with emotional regulation. They respond appropriately and in proportion. They remain composed under pressure and are emotionally consistent. This gives confidence and security to the team.
Underpinning successful leadership in a hybrid workplace is a fundamental regard for others. Here the ability to show confidence in the team and fellow leaders sets the tone for supportive and kind workplace relationships. These relationships are based on mutual trust in an environment where colleagues and leaders value and appreciate each other.
Hybrid teams need resilient leaders
This might appear obvious. However, resilience in leaders can be confused with aggression and unrealistic expectations. There is a 'sweet spot' to resilience. It's vital to understand where assertiveness becomes aggression, optimism becomes unrealistic and perseverance turns into a blind refusal to adapt or change course.
To develop resilience, a leader should hold strong emotional intelligence skills. They understand and accept their weaker areas and have the confidence to improve them. It's not an easy process. It's not comfortable, but the rewards are huge for those who are up to the challenge.
Motivated leaders drive collaboration in hybrid teams
Successful leaders lead by example. No one is motivated by an unmotivated line manager or CEO. But 'motivated' does not does not equal aggressive or alienating. Motivated leaders are collaborative. They enjoy working with their team, rather than resorting to authoritarian tactics. They recognise good performance and praise it.
Motivated leaders are able to bring a team together no matter where they work to make collaborative decisions, create the conditions for innovation and take full (positive) advantage of the talent in the team.
Develop your hybrid working leaders
flowprofiler® and associated marks are registered trademarks of Chalmers International Limited | All rights reserved
eqflow® and associated marks are registered trademarks of Chalmers International Limited | All rights reserved
resilienceflow® and associated marks are registered trademarks of Chalmers International Limited | All rights reserved
motivationflow® and associated marks are registered trademarks of Chalmers International Limited | All rights reserved