<![CDATA[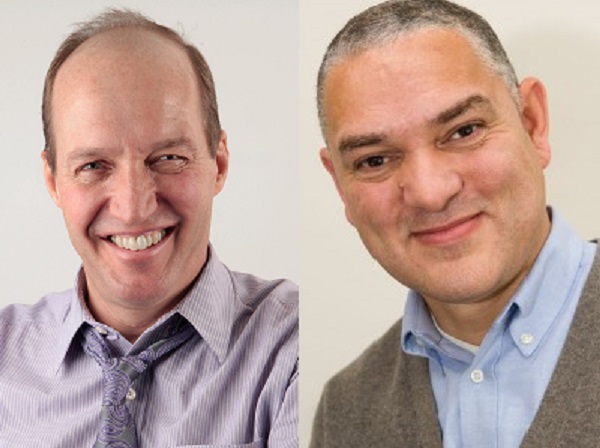 Holst Expo 2017 promises to be a value-packed day of peer group networking, learning tasters and speakers guaranteed to give a fresh approach to your leadership programmes.
We're delighted that Ian Cameron of The McQuaig Institute and Paul Anderson-Walsh of The Centre for Inclusive Leadership will join us on the day.
Holst Expo Speakers
Ian Cameron.
It's always a pleasure to welcome Ian to the UK. Especially so this year as he joins us at Holst Expo 2017. Managing Director of The McQuaig Institute in Toronto since 2011, Ian has driven the recent online overhaul of The McQuaig Psychometric System. Ian joins us to introduce the 360 tool from McQuaig.
Paul Anderson-Walsh.
Paul is a well respected authority in the fields of diversity and inclusion and a former chair of The Stephen Lawrence Charitable Trust. He is also an advocate of The McQuaig Psychometric System, having used it for a number of years. Paul joins us over breakfast to speak on 'The secrets of how inclusive leaders build and support their teams'.
The success of individual contributors is based on what we can do ourselves. Inclusive leaders succeed through the efforts (and especially the discretionary efforts) of others.   None of us are as smart as 'all of us'. The $1m question is how to bring all our smartness to bear for the good of ourselves, our colleagues, our customers and our business.  The secret is to get more. More out of more of your people, more of the time. 
If inclusion or inclusive leadership forms part of your HR and L&D strategy, then do not miss this opportunity to hear from Paul. For our existing clients, this is a great opportunity to put a name to a face. We're really proud to say that one of our strengths is our track record in retaining our clients. Some go back decades! But, with busy business commitments and personal lives, it's not always possible to meet face to face. We hope this Expo will overcome that hurdle and help to deepen the relationships we have with our clients. And of course build some new ones!