Remote teams are here to stay. But that's no barrier to effective team collaboration when you use the right tools.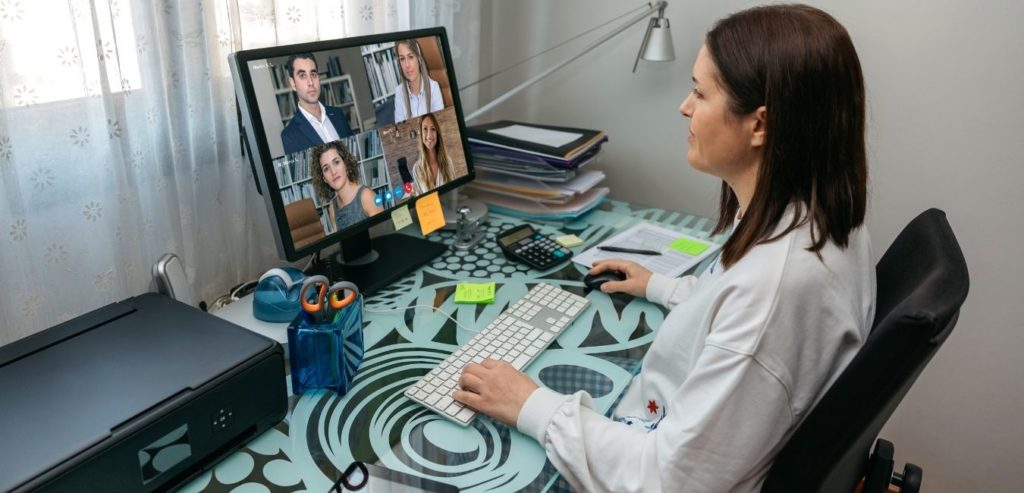 Remote team working is here to stay. Fact. Even if some return to the office, there will be plenty of colleagues who choose to stay at home for a myriad of reasons. Covid had dragged us out of our 20th Century mindset and expanded our use of 21st Century technology.
There is however, one product of the 20th Century that is alive, well and finding a new place in the online/hybrid workplace era. Dr Edward de Bono's globally acclaimed Six Thinking Hats®.
This awesome team creativity tool has a committed global following as an in-person technique to generate creativity and evaluate ideas. It enables teams to methodically analyse, challenge and separate their thinking to find a clear pathway forward with balance. The tool can help to avoid 1:2:1s become up a little more than a chat, or meetings end without a conclusion.
Six Thinking Hats® works incredibly well with established teams who find it harder to maintain their connection away from the office. In isolation, it's easy to develop a 'get it done' mentality based on reactive thinking that is rarely strategic and can lead to burnout. It's also great for newly formed remote teams who need an ice-breaker to get their collaboration to flow quickly.
Create space for thinking online with Six Thinking Hats®
When used online, Six Thinking Hats® is a terrific tool for those who perhaps over or under use dimensions of their emotional and social intelligence, resilience and motivation. It encourages greater self-awareness, regard for others and emotional regulation by calling for a balanced approach in their participation. These are skills that can be developed and using Six Thinking Hats® is one way of putting that development into practice. Participants must follow the framework of the hats which helps to avoid unproductive outbursts or dominating behaviour. Equally, it helps less confident participants by giving them a clear framework in which they can contribute without their ideas being immediately shot down.
The nature of Six Thinking Hats® opens up communication, promotes greater collaboration within the team and encourages a sense of purpose as everyone works together. This feeds into the motivation of the team and ultimately its productivity.
Online meetings can easily become a conversation between only the most vocal in the group. The moderating 'Blue Hat' role prevents this from happening and creates a space where every individual has a voice.
Six Thinking Hats® - Finding balance
A natural response to the bleakness of Covid is to look only for the positive and refuse to look for balance. Six Thinking Hats® helps teams to temper over enthusiasm in a productive way.
People often worry about appearing negative and in doing so may avoid putting their virtual hand up. In a physical environment, body language may give this away and prompt a question. Online, the cues are much harder to spot. Six Thinking Hats® gives an outlet to air the cons of a proposal without fear of harsh judgement. Think of all the bad decisions that are made, simply because the quietest person in the room did not feel able to say their piece. It's easy to imagine this might have been the case in that Excel spreadsheet error …
Six Thinking Hats® - Easy to learn, easy to use
It's easy to learn the Six Thinking Hats® technique online. Our online workshop enables participants to learn and practice the skills that will radically improve the outcomes of their online/hybrid meetings.
Six Thinking Hats® is not just easy to learn, but it's easy to remember and most importantly use day-to-day. Rather than employing complex anachronisms, a simple sequence of colour coded hats guides teams through the process of creativity and analysis, leading to actionable outcomes.
Use flowprofiler® and Six Thinking Hats® to build strong and creative teams
flowprofiler® helps organisations to develop the key skills of emotional intelligence, resilience and motivation that effectively help people to develop their communication and interpersonal skills in the workplace. Use Six Thinking Hats® to positively harness the creativity of your people to find solutions to challenges and ultimately create success in your organisation.
flowprofiler® and associated marks are registered trademarks of Chalmers International Limited | All rights reserved
eqflow® and associated marks are registered trademarks of Chalmers International Limited | All rights reserved
resilienceflow® and associated marks are registered trademarks of Chalmers International Limited | All rights reserved
motivationflow® and associated marks are registered trademarks of Chalmers International Limited | All rights reserved